Click here for COVID-19 (coronavirus) advice for people living with psoriasis and psoriatic arthritis.
Leave a gift for us in your will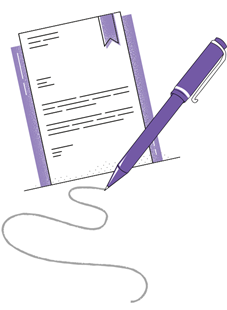 Over half of the Psoriasis Association's vital services and research programmes are funded by gifts in wills. By leaving a gift in your will, you could help us continue to be there for those who need us and to fund life-changing research, to secure a better future for people with psoriasis and psoriatic arthritis. Without your support we may be unable to do this.
How could a gift in your will help the Psoriasis Association?
After you have ensured that your family and friends will have been looked after please consider leaving a gift to the Psoriasis Association in your will. Your gift would enable us to carry on our important work in helping people whose lives are affected by psoriasis. It would help to fund our helplines, to raise awareness of psoriasis and to continue to fund ground-breaking research, improving the lives of future generations.
Should you need to update an existing will or write your first will, leaving a gift to a charity is easy to do and can be tax effective. A will ensures that your wishes are clearly understood and we recommend that you discuss this with a solicitor who will be able to advise you how best to do this and help you to produce a legal document. You will also be able to decide if you would like to leave your gift to be used at the Charity's discretion or for a specific purpose.
It is also important to check that you have the correct details for the Charity including address and registration number, all of which can be found in our guide.
You can find a solicitor in your area through the Law Society website or by calling them on 020 7242 1222.