Click here for COVID-19 (coronavirus) advice for people living with psoriasis and psoriatic arthritis.
20 October 2021
Clarelux Foam available again
The topical corticosteroid treatment is now available once again following a lengthy absence.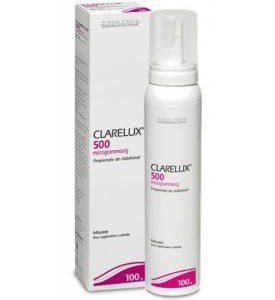 In October 2021 we were contacted by Pierre Fabre Dermo-Cosmetique, the manufacturer of the topical corticosteroid treatment, Clarelux foam, with an update on the product's availability. Clarelux had been unavailable since 2018 following manufacturing issues.
Pierre Fabre confirmed that Clarelux foam has returned to market and is now available once again.
If you have any questions or would like further information, Pierre Fabre can be contacted directly either by phone on 0118 334 8003, or by email at medicalinformation@pierre-fabre.co.uk.
You can find more information about other currently unavailable treatments here.