Click here for COVID-19 (coronavirus) advice for people living with psoriasis and psoriatic arthritis.
24 November 2021
Polytar Scalp Shampoo available again
Following recent availability issues, Polytar Scalp Shampoo has returned to stock.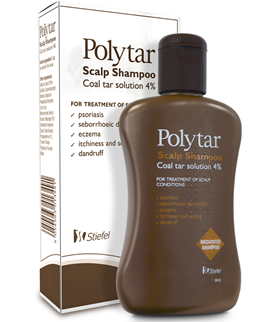 Back in March 2021 we reported that Polytar Scalp Shampoo was out of stock and the manufacturer was not able to provide a date for the product's return.
In November 2021 we contacted Thornton & Ross Ltd, the manufacturer of the coal-tar treatment, for a further update. They confirmed that Polytar Scalp Shampoo is now available once again.
If you have any questions or would like further information, Thornton & Ross can be contacted directly either by phone on 01484 848 164, or by email at thorntonross@medinformation.co.uk.
You can find more information about other currently unavailable treatments here.