Click here for COVID-19 (coronavirus) advice for people living with psoriasis and psoriatic arthritis.
07 April 2022
Bettamousse Foam returns to stock
The topical corticosteroid scalp treatment is available again following a short-term supply issue.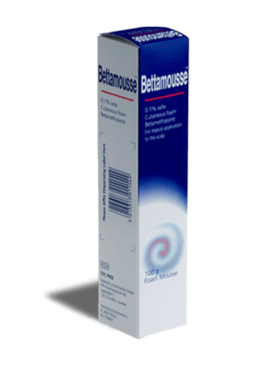 In February 2022 we received a number of enquiries from our members regarding the availability of the potent topical corticosteroid scalp treatment, Bettamousse 0.1% Cutaneous Foam (betamethasone valerate). We contacted the manufacturer, RPH Pharmaceuticals AB, who confirmed there was a short-term supply issue with the product.
In April we contacted RPH for a further update. They reported that these issues have since been resolved and Bettamousse Foam is now back in stock.
If you have any questions or would like further information, the manufacturer can be contacted directly either by phone on 0845 023 0467, or by email at customer.care@recipharm.com.
You can find more information about other currently unavailable treatments here