08 August 2023
New Research Grants Awarded
This year we've awarded two PhD Studentships and the Cecil King Memorial Award.
The Psoriasis Association has a long history of funding and supporting research into the causes, nature and care of psoriasis. We are delighted to be continuing this legacy by funding two new PhD Studentships and granting the Cecil King Memorial Award. These grants cover a range of important topics, from improving the diagnosis of psoriasis in children to developing a social media tool to reduce misconceptions about psoriasis.
Congratulations to: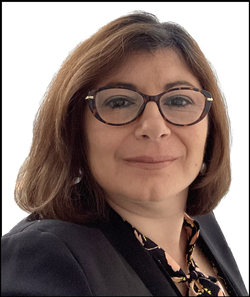 Dr Paola Di Meglio, King's College London: "Studying biological variation in the environmental sensor and novel psoriasis drug target Aryl Hydrocarbon Receptor (AHR): expression, regulation and biomarker potential. "PhD Studentship
Dr Ella Guest, University of the West of England: "Developing a social media intervention to increase awareness and understanding of psoriasis and reduce misconceptions: A mixed-methods project using co-production with adults with psoriasis," PhD Studentship
Dr Esther Burden-Teh, University of Nottingham: "Testing a diagnostic criteria questionnaire for psoriasis in children (DIPSOC-QC). Cecil King Memorial Award.
For further information on these studies, and others that we are funding please see: /current-research