26 October 2020
First findings released from PsoProtect Psoriasis & COVID-19 study
The findings show that most people with psoriasis reported to PsoProtect who are taking drugs that affect the immune system fully recover from COVID-19.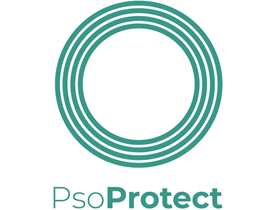 People with psoriasis who are taking drugs that affect the immune system have high rates of recovery from COVID-19, according to the first findings from the global registry of patients with psoriasis and COVID-19 infection: PsoProtect.
The researchers found that the risk factors of hospitalisation for COVID-19 (an indicator of severe infection) reported to the registry were similar to the general population.
These findings come from the first analysis of the PsoProtect registry, featuring data from 374 patients with either suspected or confirmed COVID-19 infection, reported by their clinicians. The PsoProtect registry was established by dermatologists and researchers at St John's Institute of Dermatology at Guy's & St Thomas' NHS Foundation Trust and King's College London, and the University of Manchester to understand how psoriasis and the medications that are used to treat it might influence the severity of COVID-19 infection. PsoProtect is supported by psoriasis patient support organisations throughout the world, including the Psoriasis Association.
Helen McAteer, Chief Executive of the Psoriasis Association said "From the beginning of the pandemic we understood the importance of being proactive in order to address the many concerns expressed to us by people who are living with psoriasis. The PsoProtect registry is vital in helping us understand more about the interactions between psoriasis, its treatments and COVID-19 infection so patients can make the most informed choices about their care and treatment at this challenging time."
Here is a short summary of the research findings:
PsoProtect, a global registry for healthcare professionals to record information about their patients' experiences, was set up in order to understand the impact that treatments for psoriasis may have on recovery from COVID-19.
Information on 374 patients with psoriasis and COVID-19 from 25 countries was collected in PsoProtect (up to 1st July 2020). Most of the patients (334, 89%) were taking treatments for their psoriasis that affect the immune system – either injection treatments known as 'biologics' that target specific immune proteins (267 patients, 71%) or traditional tablet immunosuppressants (67, 18%).
Patients who were older, male, of non-white ethnicity and with other health conditions were more likely to require admission to hospital for their COVID-19 infection. This suggests that people with psoriasis have similar risk factors for more severe infection to the general population.
Patients receiving biologics for psoriasis were less frequently hospitalised than those receiving traditional immunosuppressants. However, we do not know that this association is causal. There may be some other factor that is associated with taking a biologic drug – for example very careful social distancing, or shielding – that is actually causing the reduced risk. It could also be that the population of patients in the PsoProtect registry is not representative of the whole population of people with psoriasis who are taking drugs that affect the immune system.
Further research is needed before concluding that biologics are safer than traditional immunosuppressants in the context of COVID-19, but in the meantime these findings are reassuring.
End of summary
You can read the full paper here.
If you are a healthcare professional treating patients with psoriasis, please continue to report cases of suspected or confirmed COVID-19 infection in your patients here.
If you have psoriasis yourself, you can report your experiences of life during the COVID-19 pandemic (whether or not you have had symptoms of COVID-19) here.